I wanted to stop by real quick to update you on all of the goodies I have recently added to my store.
First of all, how cute is this button!?!?! I have a slight clipart/doodle frames addiction, and how PERFECT is this?! It's made by Beth over at:
Zip-a-Dee-Doo-Dah Designs
:
I have added (due to MANY requests) a
Spring Holiday Persuasive Writing Pack
.
There are 6 different prompts with matching themed publishing paper for cute holiday displays!
Also in this Spring Persuasive Writing Pack, I decided to include non-themed Persuasive Writing Technique Posters. I've received SO many requests for these, so ask and you shall receive!
Click
HERE
or the pictures above to check these out!
**I have put both my Doodle Frames and Spring Persuasive Pack ON SALE for 20% off until midnight! HURRY UP AND GRAB THEM!
(I totally did NOT follow the rules of using the letter of my first name for the like, love, hate section. OOPS!)
My view right now...a little depressing, but at least it's SUNNY!
My other view...packing boxes. UGH!!
BTW- no baby, just some free boxes! HA!
Head on over to Farley's blog to link up!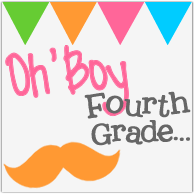 Have a great Sunday blog world!